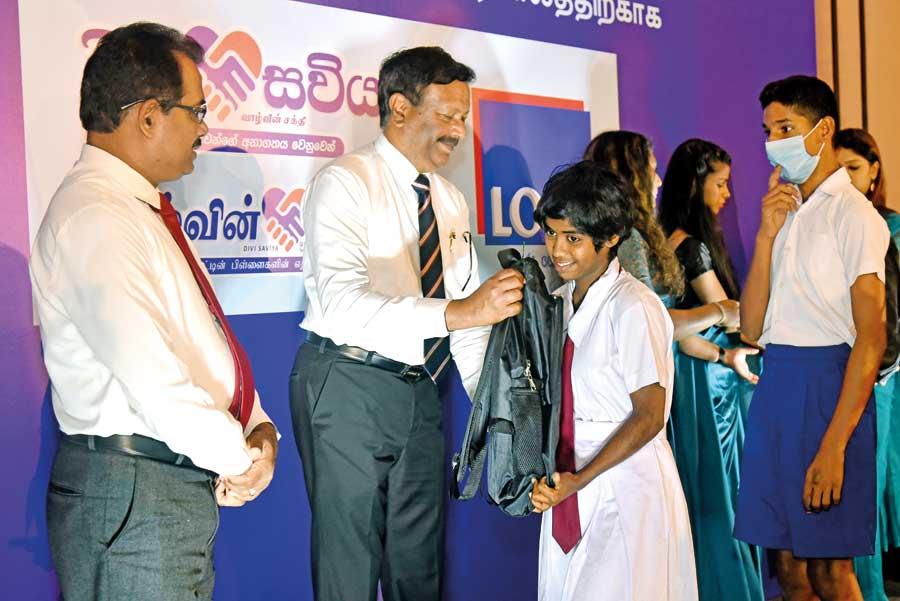 The LOLC group commenced the 'Divi Saviya' programme to carry out a meaningful mission for the needy people of the nation, who were severely affected by the economic recession that brought the country into a crisis, with the global epidemic.
The launch was marked with the theme 'Jeewithaya Dinanata' (To Win Life). The humanitarian mission was spread to the 10 corners of the country, targeting the people who looked at life indifferently, with income deprivation and with no means of livelihood. The project, which was a tremendous force to quench the hunger of millions of low-income people, who were oppressed in the 25 districts, was implemented through four phases.
LOLC is now on another epochal mission for the children of the country. Assembling the path to another colossal foundation of upliftment, targeting humanity for the next generation of the country, LOLC Divi Saviya 'Daye Daruwange Anagathaya Wenuwen' (For The Future Of The Children) was conceptualised to support the most deserving schools and students of the country.
Through this project, the yearly requirements of exercise books, school bags, water bottles and other stationery such as pens, pencils, colour boxes, mathematic toolboxes, etc. will be provided to schoolchildren from grades one to 13 islandwide, in a sequential order. For the initial phase of the project, 2671 schools with less than 100 children have been identified.
The ceremonial launch of the event took place yesterday, at the Excel World. For the inception of the project, seven selected schools from Colombo and its suburbs were invited. LOLC Holdings PLC Group Managing Director/CEO Kapila Jayawardena together with Education Ministry Secretary Nihal Ranasinghe symbolically handed over the book packs to children during the course of the event.
Jayawardena stated, "The after effects and potential impact of hardships that the nation is going through, which may reflect on the next generation of the country is alarming. At a point, where education is neglected from basic households, due to extreme insufficiencies and deprivation, LOLC has created this substantial social assistance to recuperate the future generation of Sri Lanka.
Understanding the responsibility of a corporate, the flag of life that empowers our children is now raised by LOLC, through Divi Saviya. This in turn would develop a society that would respect others' rights and fundamental freedom. We believe this project will provide them a right to education, a hope and a vision to develop themselves, to their fullest potential."